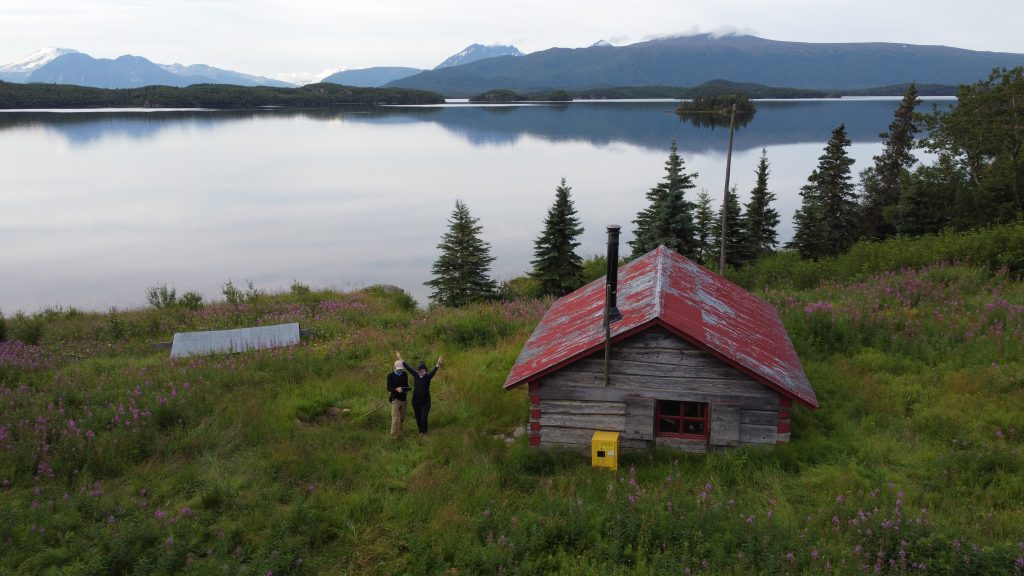 Alaska Deep Wilderness Adventure at Roy Fures Cabin
This video takes you with us to visit Roy Fures cabin in the Katmai National Park located in the Western Bristol Bay region of Alaska.
Click here for the YouTube
We reserved the cabin for a one night stay through the national park service at did not know exactly what we would find.  This is only reachable by multi-day canoe or wilderness float plane.  We spent the night before at Brooks falls tent camping and flew the short 50 mi distance to this cabin the next afternoon.
The Cabin was built in 1926 and is in excellent condition. We thoroughly enjoyed our visit and the setting in the wilderness was gorgeous as you will see the video and the photos below.